Home
Our Company
Located in Fargo, ND - Complete Investment Advisory values personal, trusting relationships. We specialize in providing on-going supervision regarding your investment accounts so that your money lasts for the rest of your life.
We invite you to contact us today to receive free, unbiased opinions that are designed, with you specifically in mind, to achieve long-term investing results.
Newsletter
Sign up today to receive complimentary news, insights, and article information from our team so you can stay current about value investing.
Our Accreditations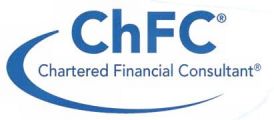 ​